Discover
REALITY
When you are camping alongside the coast and listening to the waves rush in as you fall asleep, it is tempting to open the van doors and turn the sound of the waves on full volume. That is, until you wake up to a van full of flies, mosquitoes, midges, sandflies and no-see-ums. Living fully submerged in nature can come with challenges.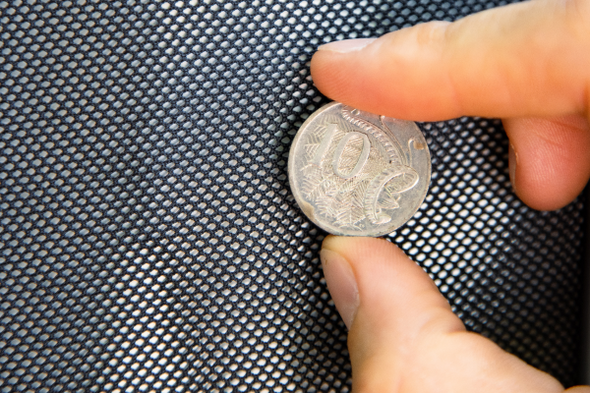 BUG-PROOF MESH
Our premium, ultra-fine insect screens are made with holes less than 1mm in size, making our mesh nets completely bug-proof. Keep flies, mosquitoes, midges, sandflies, no-see-ums, and more out of your home. Additionally, because our campervan bug screens are sealed with magnets around the edge, you won't have to worry about bugs crawling or making their way under the nets. You can finally sleep with the doors and windows open!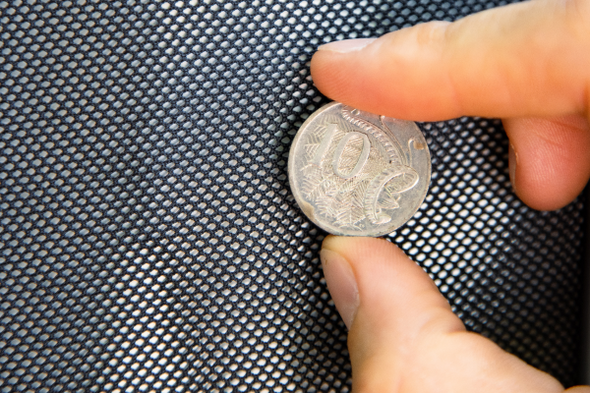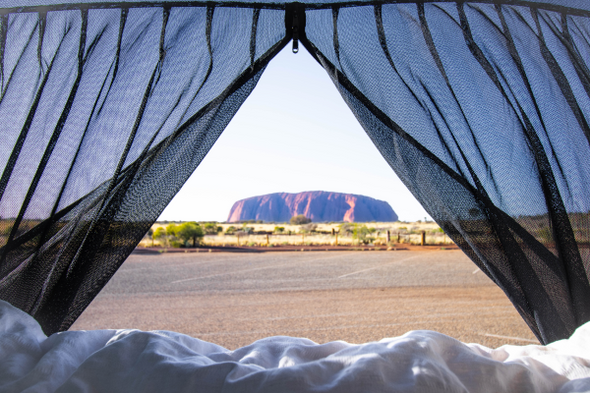 THE FUTURE IS MAGNETIC
Never deal with velcro again! Magnets are the signature elements in our products and make these screens superior to anything else on the market. Effortlessly walk in and out of your van without having to constantly pause to manually open and reseal your screen door. The magnet design is also the key to providing a seal around the border of the screen for maximum bug protection.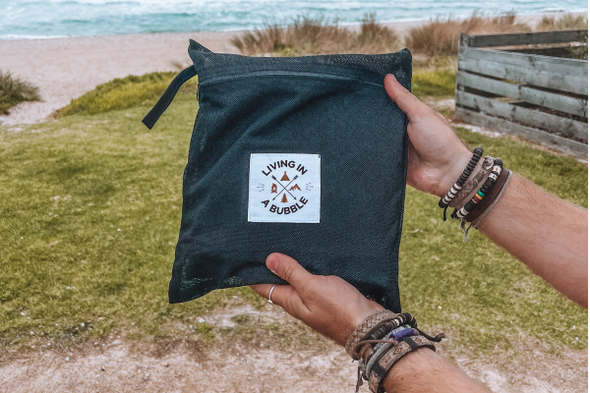 NO FIXED INSTALLATION
All Living in a Bubble screens are 100% mobile and do not require fixed installation. Unlike most campervan mosquito mesh, our fly screens do not require permanent placement, secured latches, or any drilling. In fact, the screens can be removed and stored in less than 30 seconds. Just lift the magnets off of the vehicle's metal paneling, fold, and place in its storage bag.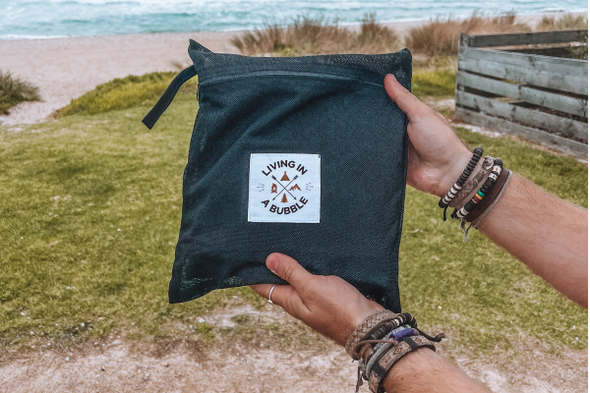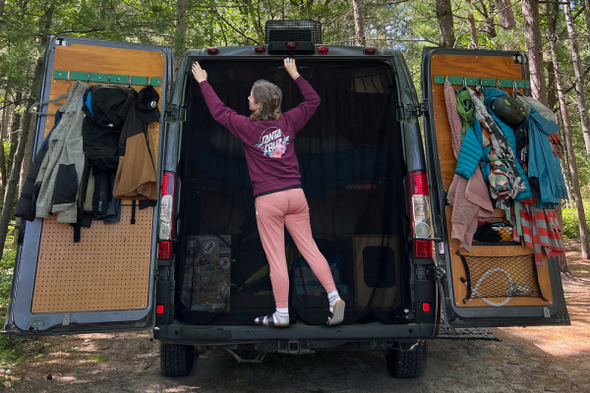 EASY TO INSTALL
Wondering how to replace the flyscreens on your campervan? Requiring no special tools or skills, all of our campervan screen covers can easily be installed in under 60 seconds. We have campervan fly screens available for all campervan sizes. We also have fly screen covers for campervan and car front windows.
QUALITY & 1 YEAR WARRANTY
Crafted from the highest quality materials and ultra-strong, tear-resistant mesh, our van fly screens were built to be durable and last for years to come. We are so confident in the quality of screens, we happily offer a free 1-year warranty on all of our products. If you have any problems at all with your screen, contact us and we will make it right- guaranteed!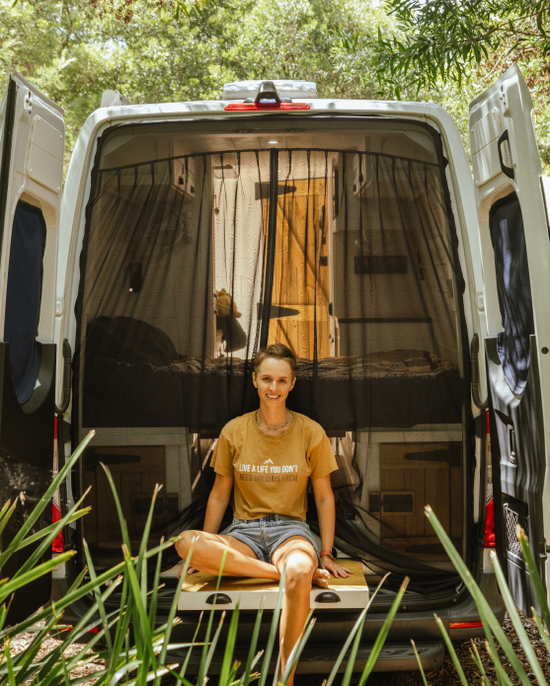 HERE IS YOUR INVITATION
There are some treasures that simply cannot be discovered indoors.

After years of van-living and thousands of miles traveled, we realised that it is not necessary to sacrifice a modern lifestyle in order to live in connection with nature. Living in a Bubble believes that providing modern amenities and solutions to outdoor living will enable more people and families to realistically and sustainably experience a lifestyle of adventure in the outdoors.

Not only do we hope to inspire your next adventure, we hope to provide you with practical solutions to living a comfortable life on the road. From keeping bugs out, to increasing ventilation and cooling, to giving you some privacy, we have built a full line of magnetic campervan fly screens to elevate your outdoor experience.

Let's pack up the van and discover nature together, shall we? We hope to see you on the road!